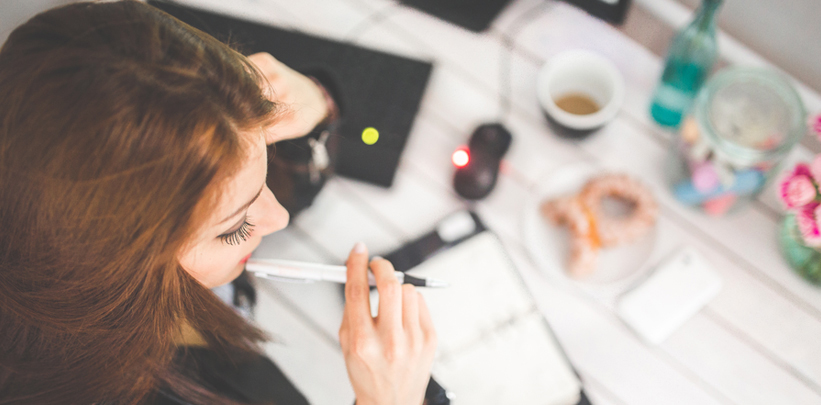 THE ONE QUESTION EVERY RETAILER WANTS TO ASK BUT DOESN'T
We get a huge amount of interest in our Cubbies. Four, five, sometimes ten enquiries a day with a 50% conversion rate. Figures like this are what many manufacturers would dream of. However, we don't grow at the rate we could because we don't hear from a lot of our new accounts after their first order. Hundreds of new accounts join us every year, but we only get to hear from them once. Then, when we reach out to get feedback, we usually get the same answer; "they haven't sold that well for me…" People want to know, why is it they sell so well for some but not for a majority? The question you should be asking (but never do) is… "how do I sell Cubbies and make a good profit?"
Here are my thoughts…
I'm in the same boat as you. Although we operate differently, we both face the challenge of standing out from the crowd. We are the manufacturer of a 'product' that sells wholesale to businesses. You are a retailer who sells 'product' to the public. We're both looking to convince new customers that our products are better than our customers.
Cubbies are the market leaders in the personalised stuffed toy industry. However, we're not the biggest seller of personalised gifts. That's okay, as we have a niche product and are not looking at duplicating what is already in the market. Our marketing goal is to increase awareness of the Cubbies brand and the benefits. This is a continuous goal and we'll still be doing it by the year 2030, as the market is so huge and we occupy so little of it. We want a brand that puts smiles on kids faces. We're a fun brand aimed at mothers for their children to give them a special and personalised gift that we hope will be their favourite toy. It's a challenge, but we know what we want and we are working on implementing it every day.
That's our vision for our brand. What's yours?
What is it that you are working on?

What does it look like?

What do people feel when they see your products or hear your name?
The best way I can describe what a brand is with one question is this: if you were to put a picture on Facebook of your work without your name attached, would your fans recognise it as your own?
I follow a lot of professional brands on Facebook that continuously stay on message with their updates. I always know it's from them without even seeing their name. This means I will always remember them if I ever wanted to buy a product that they sell. There are a lot of people selling Cubbies out there, so how do your fans remember you?
If I was a retailer like you selling a unique product with a large amount of online competition, I would set my principles on three pillars.
Quality of embroidery
Quality of photography
Something unique in the picture

I can't stress how important the quality of a photo is. If the lighting is not right, the picture will look grainy or dull and the potential buyer will automatically have a negative impression. Note: it's okay to be an amateur or a beginner operating from your home basement (that's how I started!) but you don't want the potential buyer to think that. You can take a good photo on most modern phones, and there are a lot of photo editing applications that you can use to make it look professional, but you have to get the lighting right.
On your photos, you're promoting a Cubby that looks the same but the embroidery is your work. That's ultimately what you are selling. Are you doing a type of embroidery design that you don't see others do? If it's different, what makes it different? Is it the font you use or colour combos? Does it include a heart, moon or star artwork? I encourage you to have something different and stick to it religiously. People will start to recognise your design and know it's from you; that is how you make your fans remember you when they have a baby shower or a nephew's birthday coming up.
As well as the embroidery, the photo you take needs to symbolise what makes you different. Imagine if you did 100 Cubbies, all of them with the same embroidery template. If all of your pictures were taken in different settings, it would be harder for your fans to remember you. Your brand would be difficult to identify. You need to stay consistent with your own unique look & feel.
Do you take all your pictures outside? In a tree? On a chair? On a plain white background? On a cream rug? In front of a fireplace? On a bespoke wallpaper backdrop? If I was starting my own retailer business with Cubbies, I would spend time on deciding what the "look & feel" of my brand would be like.
To recap: Quality of the embroidery, quality of the photo and a unique, individual setting.
To finish off, you have to nail all these perfectly to stand out but that is useless unless people are seeing it. We're lucky we have Facebook because it is by far the best avenue to promote your product. Cubbies wouldn't be in business if it weren't for Facebook, so I recommend that you put all your resources into your business page. You don't always have to post about what you are selling, we don't. We always get a bigger reach when we upload a video of a baby playing with a hamster as it's funny and entertaining. Our aim is keeping our fans engaged and interested. We like to post every day but if I was a retailer, I would be posting three times a day; morning, noon and night. I would also have a marketing budget. You need to determine what you are comfortable with, I've seen people get £1000 of orders from £15 of advertising. If you have less than 1000 fans you will definitely need to speculate in the early days to accumulate in the latter.
I would advise promoting posts that have multiple pictures in them, or a video promoting your work (and how they are made). Then you should target your audience to anyone who has interests that relate to Cubbies. I would target competitors of other personalised products. There are a lot of big businesses out there with hundreds of thousands of fans; you can target all of them with a click of a button, it's well worth it!
And the last bit of uploading… you have to sell your work. Don't just upload a product that says "Monkey for Noah…" sell it as the great work it is!
"I sure hope Noah loves his new monkey with his name on. It belongs to him now. :)
With loads of designs available, we're bound to have a Cubby that your child will love. Only £29.95 and free shipping! Order here – link"
I'm a fan of FABs (feature, advantage & benefit) of buying a Cubby. People don't care about a stuffed toy that you embroider on. They want to know the benefits – see here http://bit.ly/1bewQX9
A custom-made teddy bear, bespoke to you
Choose your child's favourite animal, personalised with their name
A treasured, keepsake gift that your child will love forever
Noah's older brother will not be able to steal a Cubby with his name on :)
Cubbies are not just a regular teddy bear. If you don't tell your customers the benefits and advantages of buying a Cubby, how will they know what they are?
Lastly, did you notice that I priced Noah's Cubby quite higher than our MSRP? It was with good reason. You would make more profit selling them for £29.95 with free shipping than you would from selling them at £25.00+. And, I would go so far as to say more people will be willing to spend £29.95 & free shipping than £19.95 + shipping. Why? The person who values their work and spends more time on what they make sells for a higher price. That impression relates to your buyer. I've heard countless times how my customers raised their price and saw no negative impact on sales. Cubbies are not a flight or concert ticket where people are searching for the cheapest one; they are a custom, treasured gift for their child. The customers want a lot of love and attention being put into them as they would expect more attention being put in if they were paying more.
I look forward to your feedback and suggestions. :)