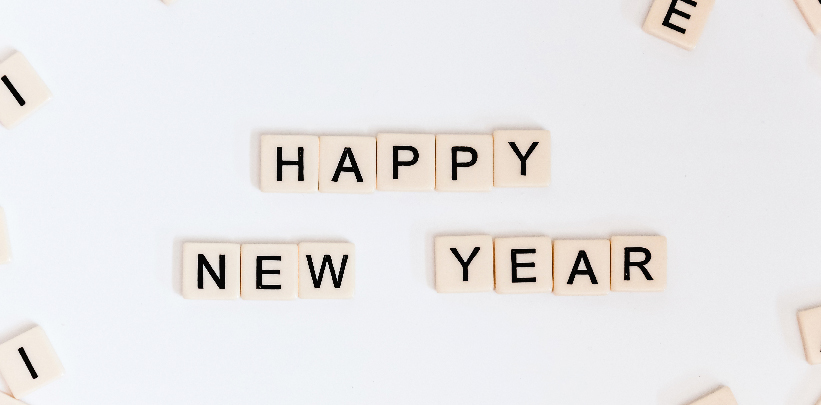 Happy New Year!
Happy New Year, fellow embroiderers.
I hope you had a great rest over the holiday period – I had one of those terrible head-colds that is going around and has set up camp in my household, so I'll be glad to be rid of it when it leaves. I've been quiet on the blog front and have not posted much in 2019 and I'd like to write more material this year that is engaging and useful.
We went through a transition last year. Having worked on many new things in 2017 and 2018, I realised that nothing is going to be more successful than what we did in 2015. Our best-selling items in 2019 are the same as in 2015, so I went and refocused my attention on our stable range of classic Cubbies. I closed the illustration department in April and said goodbye to Leo and Sarah, they are super talented and I'm sad to see them go but I'm proud of the great work we did together.
We're bringing back some of the retired Cubbies from 2016 and making new animals with the same classic identity. We have five new classic Cubbies coming this Spring and we have two new Harlequin Cubbies to join the existing range in the summer, a Hippo and a Unicorn. I am also adding a new, neutral Harlequin Bunny with a carrot print that looks fabulous!
We announced last week that we're discontinuing our 2018 & 19 ventures with the Ragdolls, Backpacks, Storybooks and Puppets. They are currently 30% off while stocks last. I really enjoyed making all these great products and thinking of ways to make embroidery easier and coming up with really imaginative stories for children. It's a shame that they didn't take off, but you cannot win them all. The Hooded Towels have been a good seller for many, so we are continuing with them as well as the Blankies and Dumbles. By the end of the year, we will have more Cubby animals available but fewer categories, overall.
I hope you noticed the improvement in stock last year. 2019 was the year we got our act together; I took a step back from the day to day activities and put Joanna in charge of the office; this has really helped and lots of progress has been made. I know what some of you are saying – "But you've had no elephants and brown bears for months!" – Well, you're right, and we have lots arriving next month and we have planned to keep them fully in stock through 2020.
Policy Changes
I have good news, more good news and even better news.
Having spoken to many part-time crafters and hobbyists, they told me that they don't have room to hold stock and only like to top up on orders with five or six Cubbies. However, with our minimum order surcharge, it made it quite expensive. We also had another policy that has turned people off, which was the PayPal or credit card fee. It is cheaper for us if you choose to pay via debit card but if this policy has turned people away, then it hasn't worked. Therefore, as of today, I am removing all the minimum order surcharges and all payment method fees. 
Shipping: US
We are introducing a flat-rate fee of $15 per box for all US shipping and removing the 'half box' tariff. This will benefit 70% of customer orders. For those who place an order for small quantities, the $15 shipping still applies but you still end up saving not having to pay the surcharge. If you are only ordering a few items, it will be cheaper for you to order directly through one of our Distributors.
The Free Shipping threshold is being reduced to $400 – every little helps.
UK & Europe
The Free Shipping threshold is being reduced to only £150.00. We are also introducing an 'Automatic Payment' option for all those who will always be ordering £150 or more. This will enable you to pay for your order immediately and not have to wait for an invoice. With this option, the minimum order is set at £150 so you would not be able to check out online for less. Less us know if you wish to opt-in for this feature (UK only).
For those of you living in sunny Western Europe (Germany, Austria, France and Belgium), we are lowering the Free Shipping threshold to only €300.00
Weekly Special
I'd like to offer one final incentive that we thought would help and that is a weekly special where one random product is 20% off for one week only. We will change this every week so if your favourite Cubby appears that week, don't miss out!