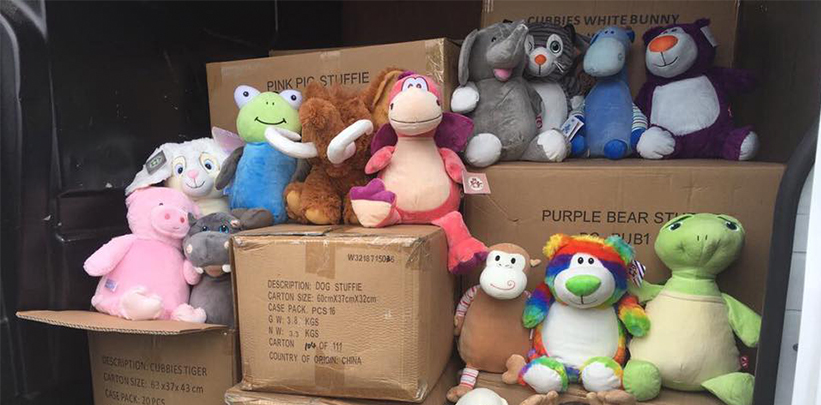 CUBBIES GIVING BACK
At Cubbies, we believe a teddy bear can brighten the smile of somebody in need in so many ways; as a child's comforting companion, or as a dedication to the memory of a lost one. So, we think it's important to reach out, give back and help those in need. For this reason, I wanted to share with you some of the worthwhile projects Cubbies are involved with.
Operation Orphan
Cubbies are privileged to recently get involved with Operation Orphan. A renowned charitable organisation working to improve the life for orphans and vulnerable children in a holistic, culturally relevant and sustainable way. You can find out more about this wonderful charity by visiting http://www.operation-orphan.org/.
So far, we have donated over 2,000 Cubbies products, which are to be distributed to children in need all over the world. Some will be distributed in Nottinghamshire, United Kingdom, and some are currently making the journey to Sierra Leone, Africa. More destinations include, Barbuda (Caribbean), recently affected by Hurricane Irma, and various countries in Eastern Europe.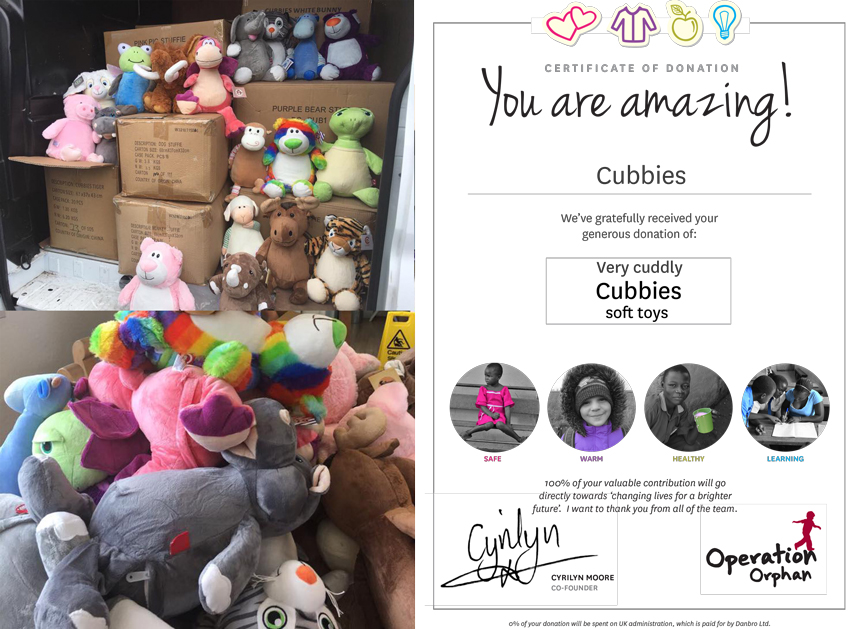 Updates of their whereabouts can be found on the Operation Orphan or Cubbies Facebook pages. This is a truly wonderful cause and we are so excited for these Cubbies to put some smiles on children's faces!
Guardian Bears
There is nothing more difficult than losing someone close to your heart. For children, it's important to remember that although they do not see someone they have lost, they are still watching over them.

We created the Guardian Bear as part of the Cubbies Giving Back program. The aim is for these bears to help someone feel connected to a lost loved one, and for this reason all our Guardian Bears are donated, sold non-for-profit or contribute towards charity.
Since January, Cubbies have given away all of their 1500 Guardian Bears. Eighty-six of which we also fully funded to be personalised especially for those who had lost a loved one. We were overwhelmed with the response and have been working hard ever since to fund a similar venture again. Last month we raised $816.50 in just one day! Money that will be used to restart the program in the fall.
The Guardian Bears will be returning very soon as part of another Cubbies Giving Back program.