Baby Sensory Toy Collection
Our handmade sensory toys for babies are lifelong companions for your little one. To make playtime all that more memorable, choose hand-crafted, personalised, loveable toys for children from Cubbies. Our sensory toys for babies will help stimulate your little one's early development with a personalised touch. Each Cubbie is crafted with authenticity giving these toys individuality that is uniquely suited to your child. Nothing feels more magical and exciting than a soft companion that is made for you.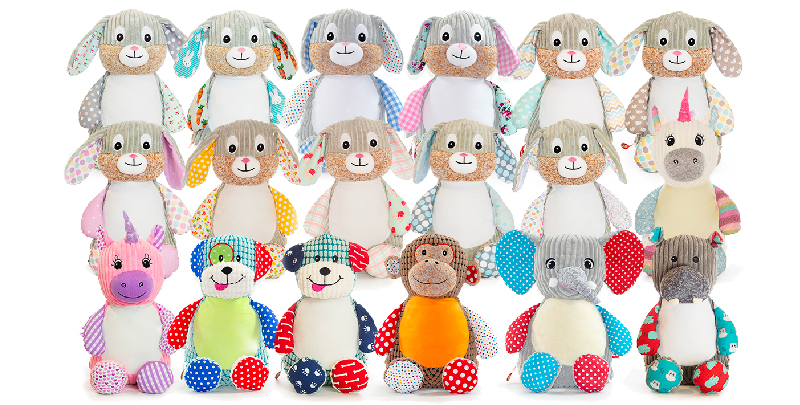 Personalised soft baby sensory toys
Cubbies' sensory toys for babies will be cherished for life. Each toy is embroidered with a customisable design, personalised by you. Making the selection process extremely exciting. Add that magic touch of decoration, pattern, and custom material to match your child's wonderful personality.
What is more enchanting than a toy made perfectly for you? From bunnies to bears, dogs and reindeers, these soft toys are safe for all ages, machine washable, and, most importantly, lovingly handmade. These are personalised soft toys that will win your child's heart. The customisable design means you can include your own message, choose your own pattern, and add bespoke text.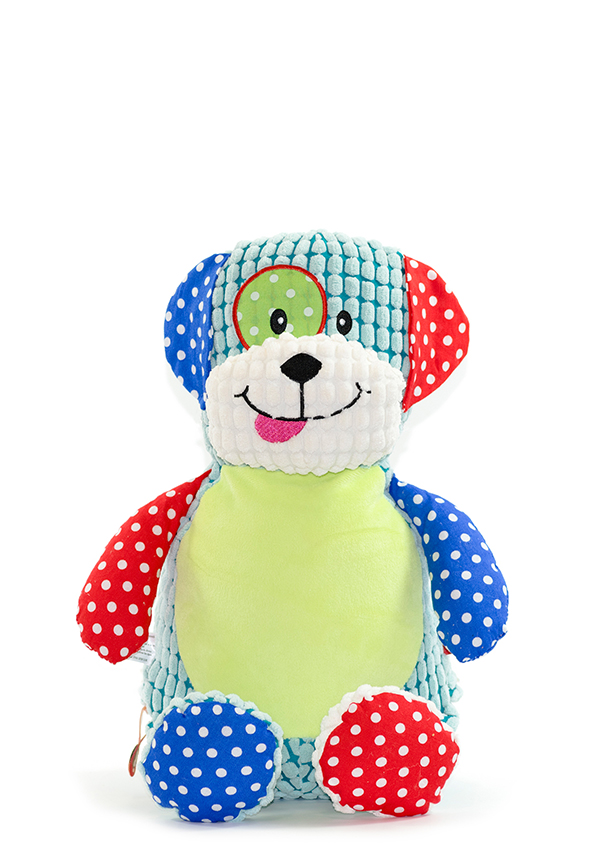 Sensory toys for babies: the power of play
Spoil your little ones with a sensory treat that will bring magic to their early years. Arms and legs that rustle or feel nice to touch, ignite their imagination, and help your little one's senses to develop. There is nothing more important than the power of play. A personalised Cubbie will help stimulate your newborn, whilst becoming a companion to take into their childhood. Cubbies are fun, exciting, and perfectly unique. They are the perfect way to commemorate the arrival of your little one; a truly valuable soft toy.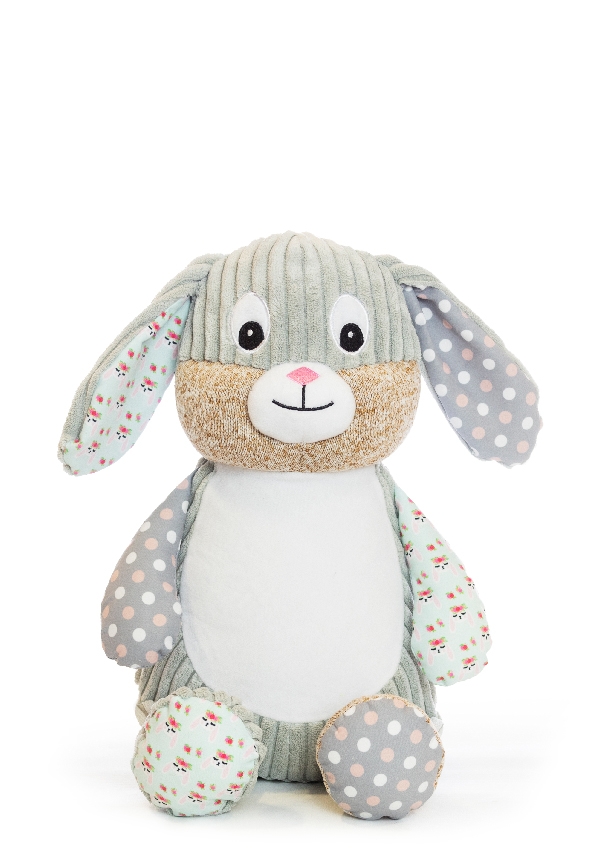 Personalise your baby sensory toy
Choose your personalised soft toy today, and rest assured that your little one can find magic and comfort with their Cubbie. Our carefully selected materials mean that you do not need to worry about replacing your toy. We provide soft toys with maximum durability. The easily removable stuffing pods mean no matter how many washes your Cubbie goes through they will stay fresh and lump-free. Their embroidered mouth and eyes are fully tested making each toy safe for all ages. This truly is a companion for life.
Want to see more?
If you can't see your favourite toy in stock, or if you'd like to find out more about us, get in touch. Our team will respond as soon as we are able to help you along your Cubbies journey!